Properly managing your investments and making the right financial decisions takes time, skill, and effort. If you're not working with a financial advisor, will you really do it yourself?
The age-old question: are financial advisors worth it? Wealth management is perhaps one of the most important and often overlooked adulthood responsibilities. Therefore, working with a financial advisor can go a long way in helping you be successful with your money—for yourself, your family, and your business.
But working with a financial advisor comes with some common misconceptions. So, what should you really know about working with a financial advisor? Here are a few common myths about financial advisors, as well as a few reasons why working with an advisor can help you in your pursuit of financial independence:

Truth: While it's true that you may have the knowledge and ability to manage your own finances, the financial world grows more intricate every day. A trusted financial advisor has the knowledge to help you navigate a steady path towards your financial goals.

Truth: Once you're with an advisor, you're not locked in to using their services. If you're not pleased with their performance for any reason, you're always able to move your money elsewhere, whether it's to another advisor at the same company or to withdraw it altogether.

Truth: While there are a lot of things your financial advisor or planning platform can provide, it's not a be-all, end-all solution. At the end of the day, it's entirely up to you to make sure that you're taking action, improving your financial literacy, and taking those critical next steps you need to in order to inch closer to your goals. This is why good financial planners ensure you meet (in-person or virtually) often to review your financial plan and make changes where needed. At CKS Summit Group, we recommend reviewing your plan on the regular and updating your financial profile at least every three to six months. A lot can happen in the span of a few months and frequently checking in will make sure that your plan is still accurate and on track with your current lifestyle and goals.

Truth: Many investors, because they are conscious of fees, believe the best choice is to "Do-It-Yourself" (DIY) to save money on the management of finances. However, this mindset ignores the value of your own time, as well as the value that trained professionals can add when it comes to tax planning, estate planning and other potentially complex areas.
Thanks to a combination of technology and industry-wide transparency, financial planning has become more accessible for the everyday household. Through proprietary technology, algorithms, and calculations, we're able to provide accurate, personal, and effective financial planning in the most affordable way ever.
It's worth noting that each advisor is different. While our portfolios are highly customizable, can serve a broad range of ages and needs, our services are ideally suited for clients in the 55-75 age range with portfolios of $250,000 or greater.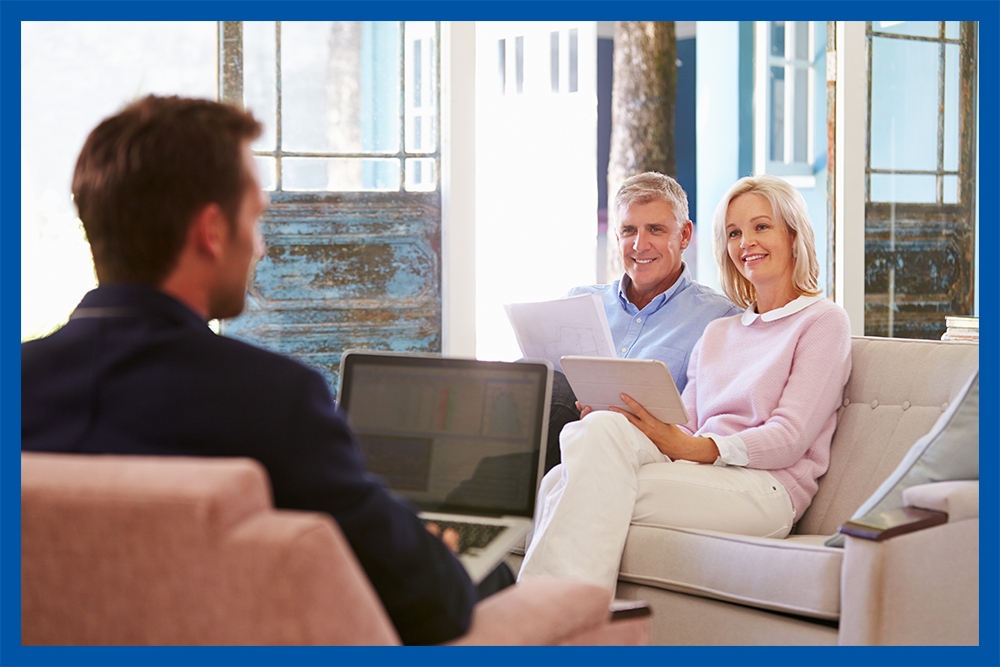 Retirement income planning advisors can typically help with a variety of concerns. They help people who need a strategy to pay off loans or need ways to generate income. They can also help young families settling down, mid-life individuals who need help maximizing their retirement savings and those who need assistance with tax planning and estate planning.
Here are some other areas where a financial advisor can be of assistance:
Retirement Income Planning
Wealth Management
IRA 401k Rollovers
Legacy Planning
Asset Protection
Working with a financial advisor can be a big and exciting step. Although not everyone needs to have an ongoing, regular relationship with a financial planner, there are some instances where it might make sense to get a professional's input.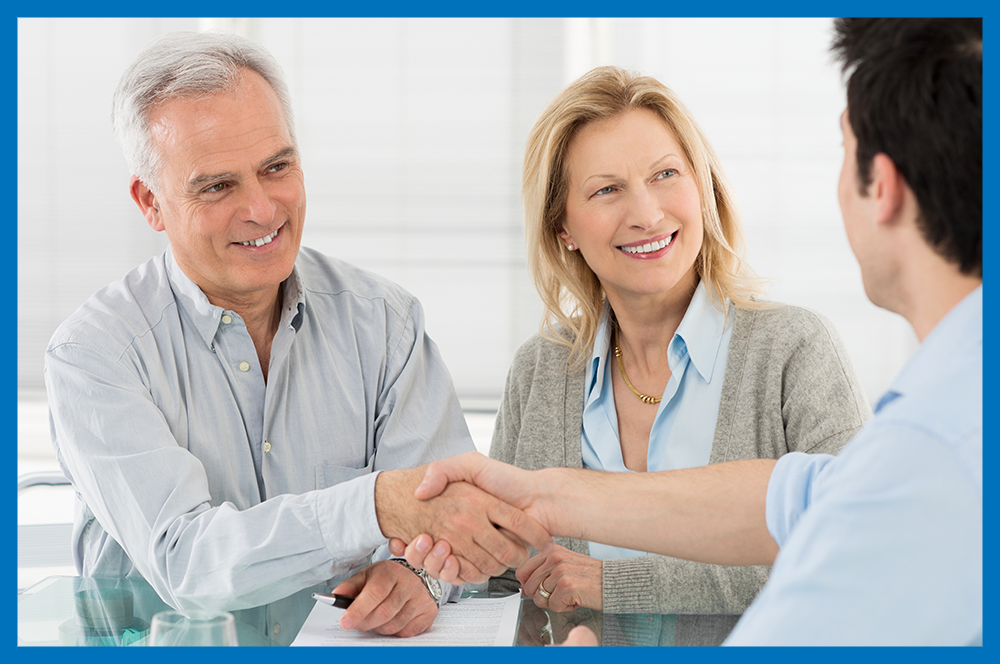 Retirement planning is a complex project to take on your own, so seeking a professional to help can be a worthwhile investment. Retirement planning is not a one-time thing either, but rather an ongoing topic. ​​Properly managing your investments is no easy feat, and making the right financial decisions takes time, skill, and effort. Time is our most precious tool we have.
There are plenty of things in life you have the ability to do once you reach retirement, maybe learn a new language or write a book. A reputable financial advisor can help you with quantifying your decisions, and understanding the impact on other areas of your life, all while assessing your alternatives. It's often worth it to build a financial plan to help with the decision making process.
Events such as marriage, death, divorce and receiving a large inheritance, can have a large impact on how you manage your money — and sometimes even the progress you're making toward your financial goals. When these events occur, you may think about getting a professional's opinion on how it will impact your life and what your next financial move should be.
A financial advisor could be very helpful when it comes to planning your child's college career or coming into a large inheritance.

Maybe you already have an idea of what your next money move should be, like including bitcoin into your retirement portfolio. Perhaps money management as a whole is a confusing and overwhelming topic. If you aren't 100% confident or wonder if there are better next steps for you to take, you might consider consulting a financial advisor.
Our expertise may be able to provide an option you haven't yet considered. After taking a bird's eye view of your financial profile, we may be able to tell you if there's something else you should be prioritizing.

At CKS Summit Group, we fully understand that finding a good time to hire a financial advisor could be overwhelming. But rest assured, there's never a bad time to hire one. The financial freedom you can experience with their help is worth time in finding someone you trust. When it comes to effective financial planning and making the right decisions, talking to a professional financial advisor can be extremely beneficial.
The experts at CKS Summit Group have extensive knowledge of strategies to help you on your financial journey. To learn more and start preparing for the future, contact CKS Summit Group here today.