Proper retirement planning can help you choose a portfolio that best meets your objectives as well as your risk tolerance.
The classic retiree portfolio mix of low-risk, fixed-income products that return reliable income is all but over – especially in the era of low interest rates.
While you may think you know what your ideal retirement plan and portfolio looks like, investment needs of your retirement portfolio will likely change over time.
If you're faced with an overwhelming amount of financial jargon – paired with tremendous pressure to make the best decision given the importance of your retirement investments – we're here to help. Let's take a look at the different types of retirement portfolios on offer in 2021.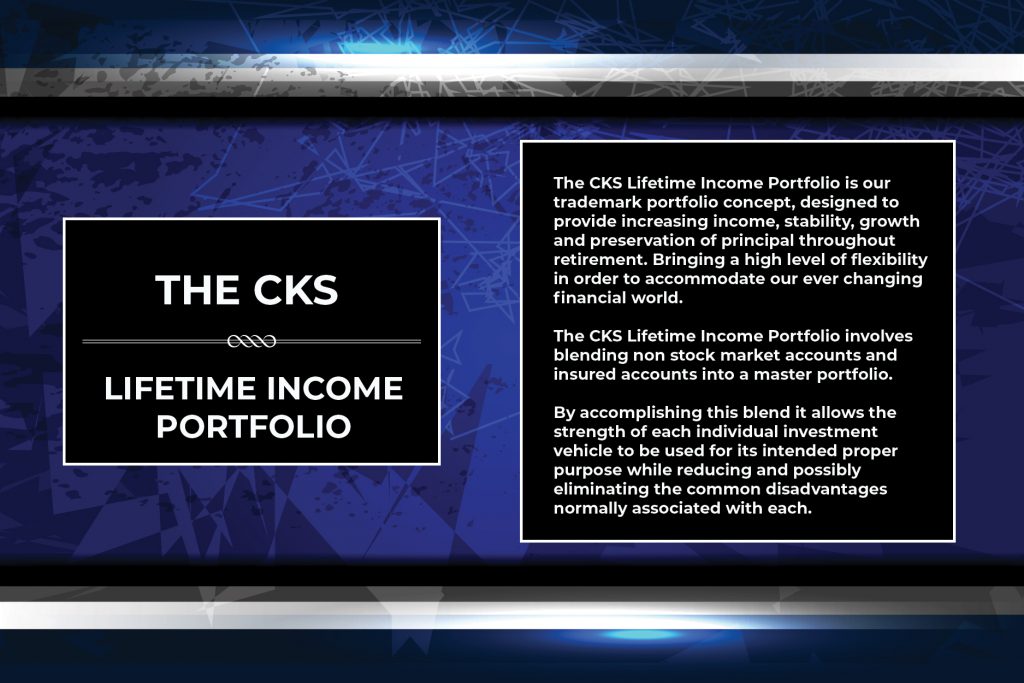 The CKS Lifetime Income Portfolio is our trademark portfolio concept, designed to provide increasing income, stability, growth and preservation of principal throughout retirement. Bringing a high level of flexibility in order to accommodate our ever c hanging financial world.
The CKS Lifetime Portfolio involves blending non stock market accounts and insured accounts into a master portfolio.
By accomplishing this blend, it allows the strength of each individual investment vehicle to be used for its intended proper purpose while reducing – and possibly eliminating – the common disadvantages normally associated with each.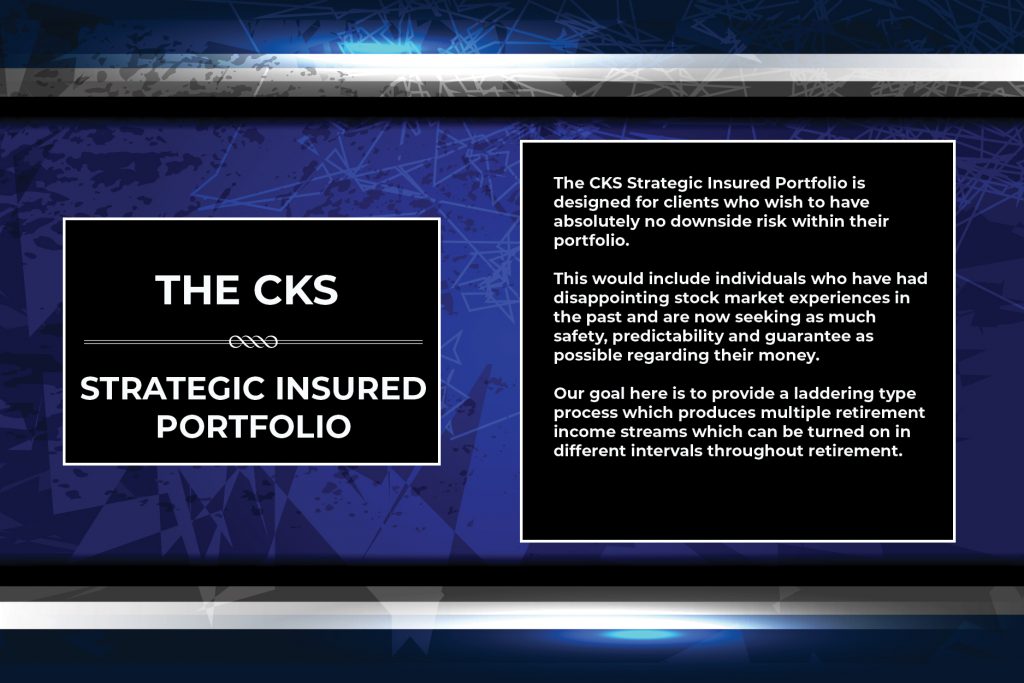 The CKS Strategic Insured Portfolio is designed for individuals who wish to have absolutely no downside risk within their portfolio.
This would include those who have had disappointing stock market experiences in the past and are now seeking as much safety, predictability and guarantee as possible regarding their money.
Our goal here is to provide a laddering type process which produces multiple retirement income streams which can be turned on in different intervals throughout retirement.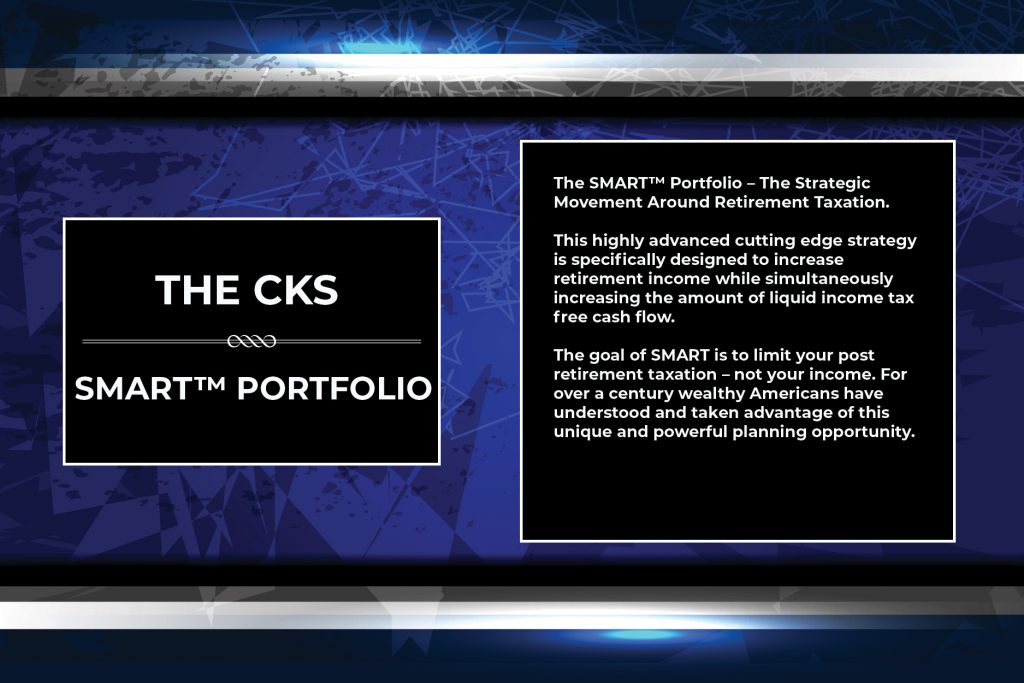 SMART is the Strategic Movement Around Retirement Taxation and its goal is to limit your post-retirement taxation – not your income.
This highly advanced cutting edge strategy is specifically designed to increase retirement income while simultaneously increasing the amount of liquid income tax free cash flow.
For over a century, wealthy Americans have understood, and taken advantage of this unique and powerful planning opportunity. Find out more on SMART Retirement with a FREE copy of the book here. In this complimentary book you'll learn:
How to use tax arbitrage to dramatically increase your retirement income without risk.
Ways to reduce the amount of money you give to the IRS during retirement.
Why rate of return is Wall Street's half-truth and how they use misleading math to sell you.
What you do with your retirement income is an important decision. Therefore, we strongly recommend you understand your options and check your chosen portfolio is suitable for your circumstances.
By asking you the right questions, the retirement income experts at CKS Summit Group can offer the appropriate retirement portfolio option best suited to your individual needs. So, let's set up your complimentary strategy session.
Click here to get started today. We look forward to working with you.