As we recently celebrated International Women's Day, CKS Summit Group takes a look at why women need to be better prepared for retirement.
A recent study by Aon found 7 out of 10 women participating in the survey (of 1.3 million savers) will need to overcome significant shortfalls in order to retire at 67. Their savings will be short by at least twice their salary.
Why? Female employees are less prepared for retirement because they not only earn less than their male counterparts, but also have a longer life expectancy, said Grace Lattyak, associate partner at Aon.
Women also take time out of the workforce to care for family members, which could affect their ability to earn more money and save for retirement. The below Infographic by Aegon demonstrates the lack of preparation women experience as they approach retirement age.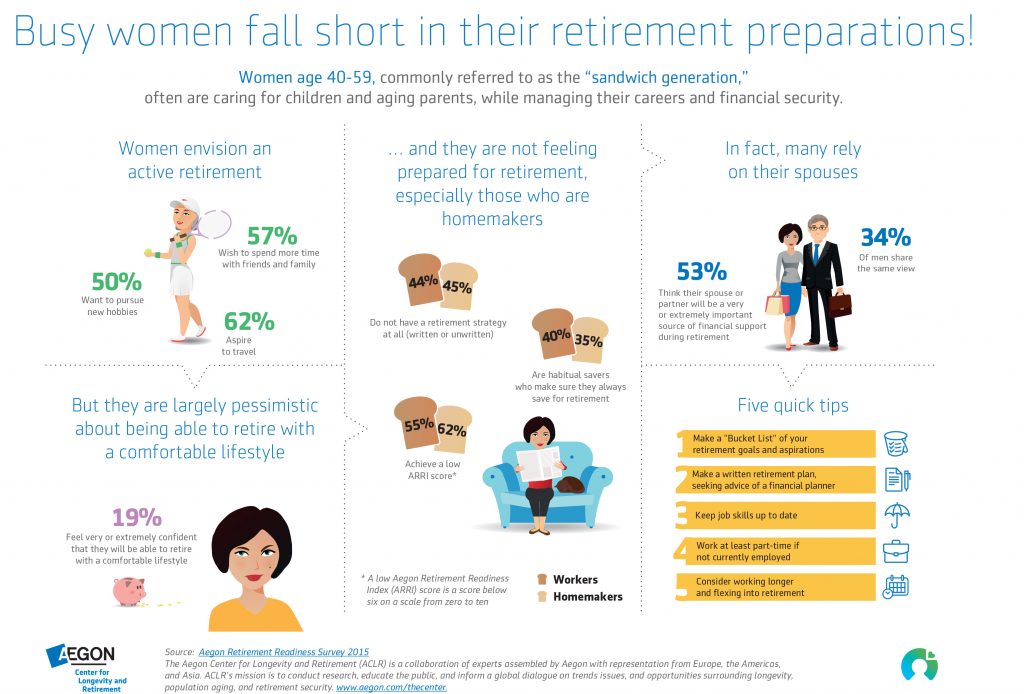 Time to Start Saving and Investing
It's not all doom and gloom. Women can catch up on their retirement savings with a bit of careful planning. To make up the shortfall, female workers will need to either defer their retirement or save more money during their working years.
You should be aiming to contribute up to 15% of your salary each year in your 401(k), and consider working with a financial planner who can help you figure out how much you need to have saved by the time you retire.
A financial planner can not only tell you how much to be saving for your individual needs, but also give you expert advise on where to invest your money to see the best returns; an area where women traditionally tend to shy away from.
The CKS Way
As a woman, there are more obstacles on the path to retirement. But by saving and developing a sound plan, you can overcome those obstacles and take control of your financial future.
At CKS Summit Group, our focus is to bring you fresh new ideas for your retirement income. Our cutting edge tactical portfolios help our clients achieve safe, healthy growth of their savings and preservation of their principal balance.
Come and experience the new evolution of retirement income planning. Click here to set up your complimentary strategy session today.