Are you considering changing up retirement plans due to COVID-19? Now is a great time to reexamine your retirement strategy, but don't make any drastic changes just yet…
If you're close to retirement, recent events may have you rethinking your original plans. The pandemic has led to huge declines in the stock market that may have severely impacted your current retirement account balance. Plus millions of Americans are facing never-before-seen rates of unemployment leading to loss of income.
To bridge the gaps, some are choosing to switch up previous retirement plans and investments. But for many, the "set it and forget it" mentality is equally causing huge risks for their financial future.
Even though you may have thought of ways to catch up by saving more and spending less, you may have missed some vital strategies that can help you fight back further. Before making any panic-driven decisions, read these four key considerations to ensure you're making the right choices that will help – not hinder – your golden years.

Thanks to the CARES Act Congress passed back in March, if you've been negatively impacted by the pandemic, you can pull up to $100,000 from your retirement account through the end of the year, without facing the 10% early withdrawal penalty if you're under age 59½. You still have to pay taxes on the money, but you can do so over 3 years.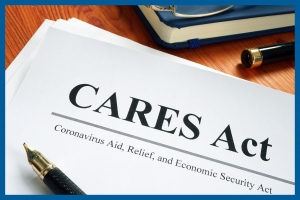 The second way individuals are tapping into their 401(k) is through a loan – with the amount you can borrow from your nest egg rising to $100,000 from $50,000 until Sept. 22.
Since the CARES Act went into effect, brokerage firm Fidelity has seen more than 370,000 individuals take a distribution from their retirement savings account.
While the CARES Act relaxed rules of reaching into these funds funds, it's important to do so with caution. With up to 78% of U.S workers living paycheck to paycheck, tapping into your retirement could be a short term fix with long term consequences. If you must dip into your retirement savings, take out the minimum you need, not as much as you possibly can.

If your portfolio is looking a little unbalanced as of late, it's important to rebalance to make sure your accounts are aligned to your financial goals. If you're near retirement, you may have less time to recover from the economic effects of pandemic than younger generations, but you still have time to make big changes before you get there.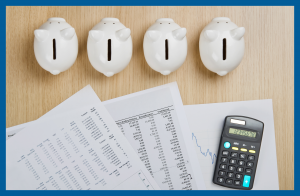 When investing for the long term, executing a rebalancing strategy during times like these keeps the risk of your portfolio aligned with your goals and risk tolerance, and position you for a long-term recovery.
There are many ways to approach rebalancing, but for the average individual, a good starting point is with your mix of stocks, cash, and debt. But rebalancing doesn't have to end there. It can also be applied to the sectors within your portfolio. Your retirement income advisor can help you navigate these changes and make sure you're on the right track.

COVID-19 has had a huge impact on when people are planning to retire. Provided they can stay employed, many are choosing to work longer to help replenish the retirement funds they've lost in this downturn.
On the flip side, the pandemic has already fueled a surge in early retirements, according to a report published recently by three economists.
They found that among people who had left work through early April, 60% said they were retired, up from 53% in January, before the pandemic.
This wave of early retirements could be down to two key reasons: The health risks of working during a pandemic, and the choice not to look for another job if suddenly found unemployed. Retiring early also helps struggling companies to mitigate financial losses by reducing the workforce in a healthy way where everybody essentially benefits.

No matter how far from retirement you are, opening a Roth individual retirement account (IRA) is a great way to benefit your retirement fund.
With a Roth, you pay taxes upfront based on your current tax rate instead of when you withdraw your savings in retirement.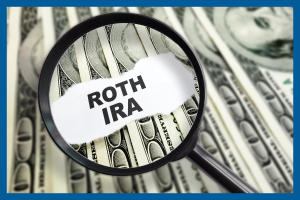 What's more, the financial fallout from the COVID-19 crisis might create a rare opportunity to do Roth conversions at an affordable tax cost and protect you against future tax rate increases. How? If you do a Roth conversion this year, you will be taxed at today's "low" rates. And you will avoid the potential for higher future tax rates on all the post-conversion income and gains that accumulate in your new account. That's because withdrawals taken after age 59½ are federal-income-tax-free, as long as you've had at least one Roth account open for more than 5 years when withdrawals are taken.

As you can see, there are ways to help yourself and have a great retirement despite Coronavirus. Americans are still retiring in the midst of this pandemic, and you can, too. For those who are not quite ready to retire, but suffering from consequences of the coronavirus crisis, organizing your finances and reviewing your portfolio asset allocation is a great start.
Take steps now to future-proof your retirement savings and fight the urge to panic. Lastly, consider speaking with a financial advisor, especially if you want to retire soon and need to make more immediate or drastic changes.